<![if !vml]> <![endif]>
                                            051101
                                            Susanne and the rest of Callin Racing are going to BAHRAIN November 10th to November 11th to participate in BAHRAIN Drag Racing Club                                                                                                 2005 FIA European Drag racing Exhibition. Susanne will be driving one of Knut Söderqvist's Top Fuel dragsters. The car is the same car that Susanne                                                                           drove in Piteå, Mantorp and The European Finals this season. We all are looking forward to go to Bahrain and show the people down there the                                                                                                   performance of a Top Fuel car and make a good show. As far as we know there has never been a Nitro car in Bahrain.
--------------------------------------------------------------------------------------------------------------------------
                        European Finals snippets.
<![if !vml]>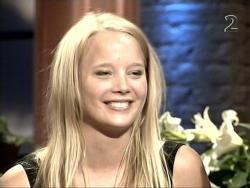 <![endif]>
                                                                                                  31st August: Swedish Top Fuel Dragster racer Susanne Callin appeared on Swedish TV last night, says
                                                                                                              Christer Abrahamson of  Svensk Dragracing. "Susanne was interviewed on the very popular Friday night show
                                                                                                       I afton Lantz (no, not Peter Lantz, but Annika Lantz, well known TV personality)", says Christer. "As usual
                                                                                                                    Susanne made a good impression both for herself and for the sport, including some promotion for the European Finals."
---------------------------------------------------------------------------------------------------------------------------
Carter and Callin Spearhead Nitro Show
Nitro fans all over the country can breath a huge sigh of relief now that the words out about who will be headlining the Super Series Fallnationals nitro show at Shakespeare County Raceway, Stratford-Upon-Avon in eight weeks time. Already tipped to become the 'biggest nitro bash' ever staged at the Warwickshire venue Obsession Motorsports, organisers of the highly successful Sportsman drag racing series in the UK, are pleased to announce the return to the raceway of 2001 FIA European Top Fuel Dragster Champion Andy 'Bad Boy' Carter to spearhead the August Bank Holiday Speed Fest; a three day ground-shakin' drag racing series final that will have the famous bard spinning in his grave! Bad Boy Carter, whose name has been made famous for his giant killing acts and precision straight runs aided by Crew Chief Eddie Corr, has already targeted the raceway's overall 281 miles per hour track record set last year by European and British Funny Car legend John Spuffard, as an easy target to beat. Last month at Santa Pod's European Championships in a qualifying run against Britain's Barry Sheavills, Carter's 6000 bhp dragster covered the quarter mile distance in 4.89 seconds at 303 miles per hour to cover Sheavills' 304 miles per hour in 4.97 seconds.
What next for Shakespeare County Raceway in August? On his last visit to the raceway two years ago, Carter drove the Rune Fjeld owned dragster to a new strip record for Top Fuel at 5.22 seconds. But is one 6000 bhp dragster enough for the thousands of fans expected to flock to the raceway in August, or will double the horse power set the nerve ends jangling with anticipation! Well Obsession Motorsports certainly think so with the announcement that Sweden's 'teenage wonder babe' Susanne Callin will be racing against the 'Bad Boy'. At 18 years of age and a recent graduate from a straightline career in Junior and Sportsman drag racing, Susanne managed to gain her Top Fuel licence at the opening round of the FIA European Championships with a learning (!) run of 5.55 seconds over the quarter mile. A popular figure in her homeland of Sodertalje, Sweden, and now here in the UK, Susanne is expected to drive the Nitrofish dragster, owned by veteran team owner Knut Soderquist, in August despite having to cut short her European race programme due, in part, to sponsorship funding. Callin, who started drag racing in the Junior classes in 1994 at the age of ten, won 12 Junior events and set several national top speed and low ET records before stepping up a gear to race in the Super Comp class in her father Gordon's Super Comp dragster. In 1999, Susanne made it all the way to the semi finals at Europe's largest drag race at Mantorp Park, the Sko-Uno Festival in Sweden. Several years later Susanne was given the privilege by owner Johan Hessler of driving Europe's first and only two-seater dragster to chauffeur sponsors and media for eight second ride alongs.
Although further names are expected to join the entry list in the coming weeks, Denmark's Kim Reymond had expressed a wish to race his US Autodele car at Shakespeare County Raceway as an extra race to his extensive European FIA tour which might happen provided a crew can be sought! If any other Top Fuel teams would like to be considered for the Super Series Fallnationals should get in touch with Obsession Motorsports + 44 (0)1483 236 262.
With the Top Fuel Dragsters headlining the Fallnationals, preparations are proceeding to bring a team of nitro burning Fuel Altereds to Shakespeare County Raceway to run along side the third and penultimate round of the British Fuel Funny Car Championship and the final instalment of the MSA British Drag Racing Championship for 230 mile per hour plus methanol burning Dragsters and Funny Cars.So sit down, tune in and be prepared to be entertained at Shakespeare County Raceway on August 24th/26th.
Issued by Jeremy Cookson
Super Series & Shakespeare County Raceway Press Officer
05/07/2002
--------------------------------------------------------------------------------------------
<![if !supportLists]>. <![endif]>Läs intervjun i Länstidningen 10/8-99
<![if !supportLists]>. <![endif]>Tidningsklipp Vårgårda 08/98
September 16 / 2001
Susanne won Super pro ET at Santa Pod. Susanne competed with the two-seat dragster, due to her crash at RWYB with her Super Comp Dragster. I like to thank all the people that made contributions helping us/her to get a new car or ride for next year. THANK YOU
-----------------------------------------------------------------------------------------
September 12 / 2001
I like to take the opportunity to thank all safety crew, the paramedics and doctor and to the marshals at Santa Pod for their fast and excellent effort to help me after the crash and putting out the fire. You really make me feel safe at the track; it really helped me to get back in to the car and race two days later.
-------------------------------------------------------------------------------------------------------------------------------------
September 9 / 2001
Susanne OK after RWYB crash.
10th September: Swedish Super Comp racer Susanne Callin is fine after a horrifying top end crash at yesterday's Run What You Brung at Santa Pod Raceway. The popular young racer who had spent most of the day giving passenger rides in her other ride, the two-seater dragster, appeared to have a slight twitch at the top end covered before her Super Comp rail suddenly turned hard left after an 8.92/163 mph pass. The dragster then flipped over, went vertical and hit the guardrail before catching fire. Susanne released herself from the car as soon as it came to rest and ran into the arms of the safety crew. She was completely uninjured and after being checked over by the paramedics was straight on her mobile phone to call home to reassure the rest of her family.
----------
Susanne's passenger rides in the two-seater dragster were one of the highlights of a busy day at Santa Pod. The final passenger ride of the day was for none other than Eurodragster staffer Tog whom Susanne piloted to an 8.129/165.31, her fastest run of the day. We think that, thanks to Susanne, Tog is now the quickest and fastest drag racing web journalist in Europe, unless any of our readers know different! Many thanks to Susanne, her father Gordon, and car owner Johan Hässler for the offer of the passenger ride
By TOG Eurodragster.com
----------------------------------------------------------------------------------------------------------------------------------